As the current generation people, we always look after something new and trendy which is going around the globe. However, when it comes to food it will become more particular especially when we visit out to have our meal. 
New Cook-Your-Own Food Restaurants in Town
If you are bored of the same process of visiting a restaurant, checking out the menu, ordering something, and then getting back home, this article will help you to change the trend as we are going to discuss the restaurants where you can cook your food.
In terms of restaurants what's the most trendy these days is the restaurant where you will be provided with a griller on the center table and you can cook your food they can be also referred to as barbecues and hence you can have your meat grilled for you by yourself.
In such restaurants, you will be provided with raw but thinly sliced meats which can be cooked by you however the side dishes follow the same old step of choosing from the menu. Such restaurants are also known as cook-it-yourself restaurants.
What Is Cook Your Food Restaurant?
When you pay a visit to any Korean barbecue restaurant the difference it will have from other restaurants is that there will be helpers who are going to turn the fire on your dining table and now you can cook your meat as you want and at the same time can add flavors of your choice.
The major advantages include, you can have the meat cooked as you like, you can have spices according to your taste, and you can also add up the desired seasonings of yours.
There exists another kind of restaurant where you will be allowed to enter the kitchen and cook your order. However, the waiters and the chefs will help you with the cooking experience.
In a nutshell, a cook yourself restaurant provides you with a unique concept of enjoying your steak being cooked by yourself.
Why Do Restaurants Allow People to Cook by Themselves?
Restaurant finds them greatly profitable when it comes to the cook by yourself concept since,
Since the concept cut down the cost of hiring a various chef and their helpers hence decreasing the input expense.
Even restaurants limit their varieties of foods because in such places people choose from a limited variety since they have to cook it by themselves.
Being a unique concept it attracts customers increasing the sales of the restaurant.
Types of Cuisines Available:
Korean BBQ:
Los Angeles is situated in the US and has a very great Korean population, who love Korean barbecues. The dining table generally consists of a charcoal grill where you can roast thin slices of meat and the overall dish is served with the help of other side dishes.
The process goes as after ordering your dish the server gets you and the meat is placed on the grill. Now you can cook yourself and if you prefer not to, the server can give you a hand.
When the food is being cooked the serving of the food is in your hand. Hence you can enjoy food along with your family and friends while enjoying a grilling experience.
Fondue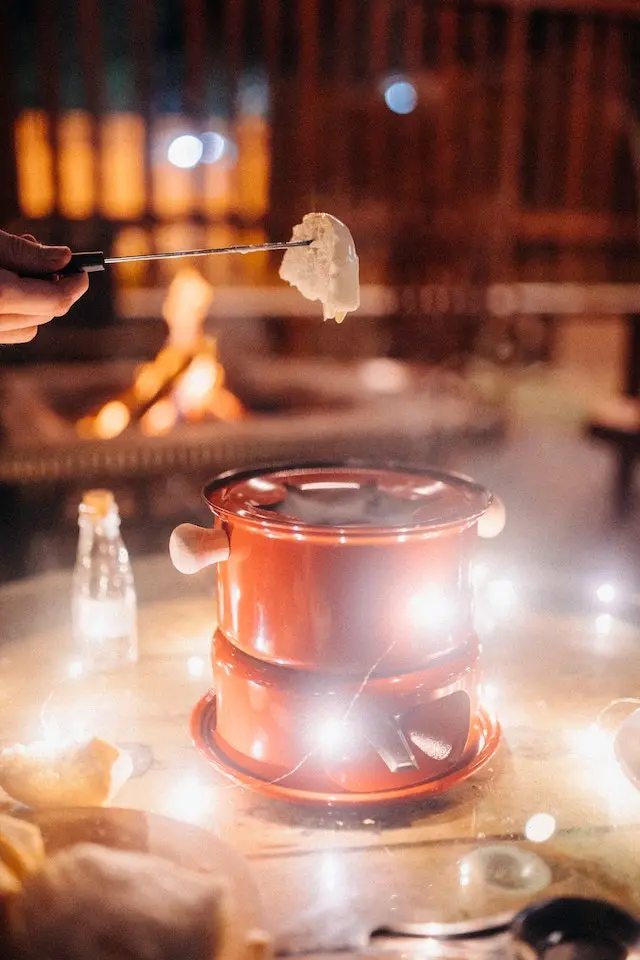 With roots in Switzerland, France, and Italy this is now one of the most popular cuisines.
This cuisine revolves around bread and cheese. Preferred over romantic dinners it comes in a communal pot loaded with cheese and heated with the help of a candle where oil is used to cook the meat.
You can have chocolate fondue as a dessert in some very popular restaurants.
Sabu Sabu Cuisine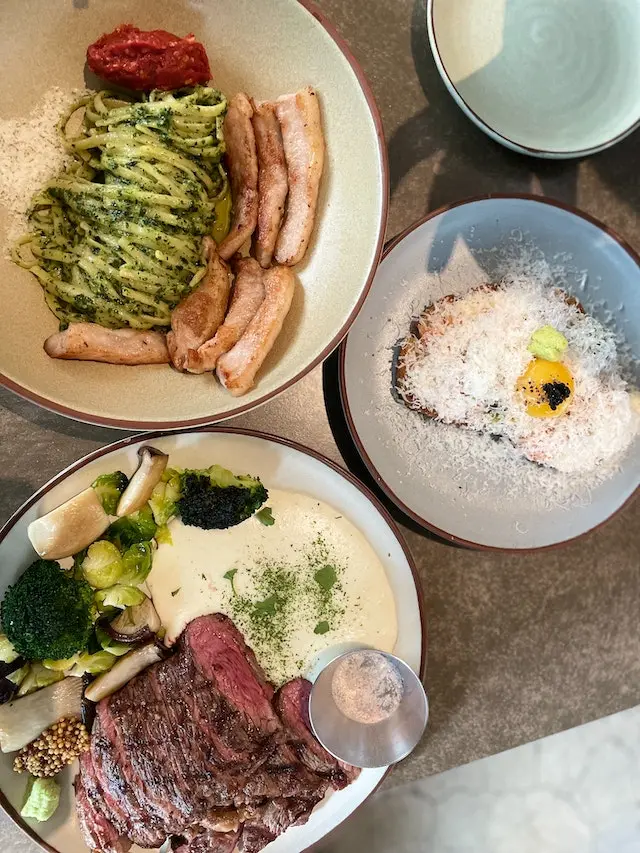 This cuisine sometimes is also referred to as swish-swish cuisine since the cooking process involves the swishing of meat pieces and vegetables.
It is one of the Japanese cuisines which comes along with hot water with pieces of meat pieces and vegetables.
These dishes are most commonly found in Japan and are served along with sushi sukiyaki and many other
The key feature of this cuisine is it is known for its high-quality recipes and meat.
Chinese Hot Pot
This cuisine consists of a base prepared with salt and water. The base consists of meat, vegetables and sometimes noodles.
The restaurant provides broth which also consists of some ingredients however the depth of broth depends upon the restaurant.
This dish comes in a pot and sometimes with two different types of broth.
You can cook your vegetables and meat using it and then enjoy it with your favorite sauce.
Best Cook Your Food Restaurants Across the Globe:
Gyu-Kaku Japanese BBQ
Situated in Middletown Houston. The key feature of this BBQ is that it has a great variety of lunch platters that do at an affordable rate.
If you are looking for something popular then you can go for samurai which is made up of ribs of beef with side dishes such as salad rice and soup.
This restaurant is listed to be one of the best cook-it-yourself restaurants that can provide you with a great experience.
Korea House:
This restaurant again is situated in Houston at long point road and is known to provide the most unique culinary experience.
But it can offer you over 24 styles of meat along with various delicious side dishes.
This restaurant also charges $5 for every unfinished plate making this their unique feature.
Little Ship Mongolian Hot Pot:
Going back to the lane of Houston again this restaurant is also available in Chinatown and branches across the globe including US, Canada, Japan and China.
It is known for its broth which can be either spicy or non-spicy.
You should try freshly shaved lamb and pork, vegetables and noodles. The restaurant consists of inbuilt induction burners to give you a great cook-it-yourself feeling.
The Spice Express:
Again listed among one of the best cooking restaurants in Houston with a variety of options having a specialty in Thai cuisine.
An additional feature to cooking your food is the style of serving food which is the talk of the town.
People prefer this restaurant for its quality of serving and best cook-it-yourself experience.
The Melting Pot: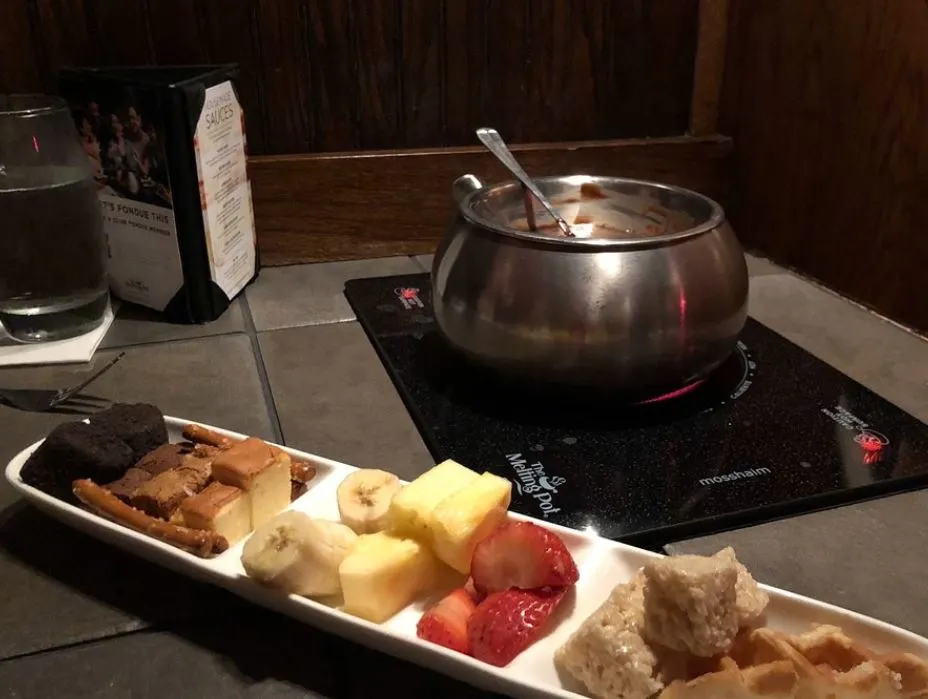 You can find the branches of the melting pot over the different locations of the United States such as Colorado, Indiana, California, and many more. Apart from that, it has branches in Canada and Edmonton.
If you are fond of fondue this is the best place for you.
The restaurants offer both three-course and four score meals and is known to be the best restaurant when it comes to the serving of fondue.
So now quit the old style of dining in restaurants and do give a check to various cook it by yourself restaurants and try the variety of cuisines available with the new experience.
FAQs Related To Self Cooking Restaurants
Is There Any Japanese BBQ?
Across the globe, there are many famous and popular Japanese BBQs where you can cook your food. The article above also has one. However, Yakiniku, or grilled meat is considered to be one of the best Japanese BBQ cuisines.
What Is The Difference Between Restaurant Cooking And Home Cooking?
The major advantage of restaurant cooking is that you can have the taste at your hand which means you can play with the seasonings and flavors you want, when you cook the meat you make sure it's cooked according to you which brings out the best taste you want to have in a restaurant.
What Do We Call A Restaurant Which Lets You Cook Your Food?
If you move to the United States you will find the term used is hibachi style which is however known as teppanyaki cooking.
What Is The Difference Between Hibachi And Teppanyaki?
However, both are considered to be cooked food with a slight difference as the hibachi consists of circular griddles for cooking, however teppanyaki has a flat iron base.
What Is The Difference Between Korean And Japanese BBQ?
Japanese BBQ hardly contains any sauce and is mostly served plain. On the other hand Korean BBQ generally depends on marinades. You can have various dipping sauces for your Japanese BBQ including, garlic, and soy sauce.
Conclusion:
With cooking your food restaurants you can experience the changing trends of having dinner at restaurants. Now you can choose from the variety of options and cuisines available for your need for spices and seasonings.
There are various cook your-own food restaurants around the globe that serve tempting cuisines including Japanese cuisine, Korean barbecue, the melting pot and people's favorite fondue.
This new trend is not only liked by the customers but also financially supports the restaurants.