In this article, we will discuss how you can get food coloring off your skin in some very easy steps. You must have used food coloring or your kids must have and you are quite aware that no matter how careful you are the food always tends to dye on the hands.
And if you are someone who is eager to know about how you can get food coloring off the skin then you must give read the article below As you might know food coloring can be a fun thing to do but at the same time very clumsy too.
It can also change the color of the food and make your boring dish even more attractive. We have got some options to choose from so that your hands look clean. The main problem is that it resembles ink and it sticks for a long.
But don't worry we have got you all covered. Don't you worry you will be able to get off the food coloring eventually like your skin cells which die, fall off, and are replaced again and again?
Now read the guidelines below to know more.
Water And OxiClean
This is one of the most go-to options for you which is very simple and easy to follow to remove food coloring.
First and foremost you will have to fill a bowl which will consist of lukewarm water and just a scoop of OxiClean.
Mix it well.
After it wash your hands in the solution.
Now wait till the signs of dye have vanished
Rinse it in water before drying.
You are done. You must have clean hands now.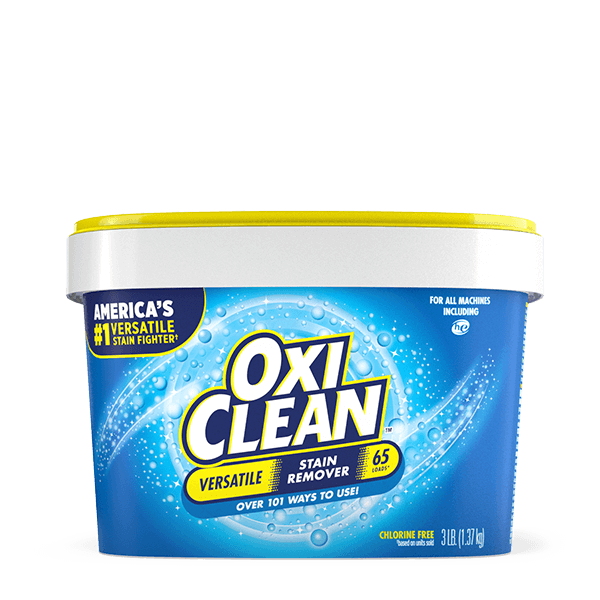 Where to Buy Oxi Clean?
If you don't have OxiClean at your home then you can buy them from any of your local markets or even online at Amazon or at Flipkart.
Toothpaste
Toothpaste is one of the most sought out ways of cleaning food coloring. This is tried and tested method of getting rid of any kind of stain which has been followed for ages now.
But make sure before you apply it wah the affected area very clearly and then apply it. But in the market, you will find a whole lot of toothpaste that you could use but for your reference, the non-gel whitening toothpaste is one of the best kind,these toothpaste contains ingredients that are most efficient to creating friction which helps to remove stains.
The whitening toothpaste has very bright, bleaching chemical agents that is very efficient for removing stains.
Firstly get a toothpaste of any variant and then squeeze the non-gel toothpaste on the area where it is stained.
Then rub it with your other hand which is obviously clean.
In case both your palms have been stained then apply the toothpaste to both of your stained hands.
Rub them against each other.
Wash it off with warm lukewarm water.
NOTE-For this purpose it is advised to use baking soda toothpaste if you have one.
Rubbing Alcohol
This is one of the most straightforward ways to cleanse your hands. Follow the steps given below to remove food coloring.
First, you will have to apply a very little amount of rubbing alcohol or nail polish remover as you say on some cotton or wool and then rub it against your hands.
In case your hands are stained totally then it is best if you use a paper towel.
You might face that you are not able to stain it off on your first attempt. But don't worry, apply some extra alcohol to the cotton wool which is clean, and then rub it for the second time.
This extra effort from your end will definitely help you get rid of your stains.
NOTE-Make sure that you are not using this method on your face and also won't recommend this method if you have sensitive skin.
Lemon Juice, Dishwashing Liquid, and Sugar
The acidity which is released from lemon juice helps to clean up the stains. Follow the steps given below to know-how.
First and foremost collect a dishwashing liquid, some juice from half a lemon, and a teaspoon of sugar.
Once they are all with you mix it well.
Once they are stirred well apply it to your hands and then rub them together well enough.
Wash it off with warm lukewarm water.
If the stain marks still remain then apply the mixture to your stained hands once again and then rub them against each other if the stain has not gone completely.
A quick tip from the us-In case you haven't got your hands on any of the fresh lemon juice then you can even use the bottled lemon juice.If you are not sure how much juice you have to use then we are here for you.
We have got you all covered. To know about it do check our other resources to find out how much juice is in half a lemon.
Baking Soda and Vinegar
To know how you can use vinegar and baking soda to remove your hand stains do follow the steps mentioned below.This is a very deadly combination which will help you get rid of not only these stains but many different kind of stains,dyes and colors.
You might know that these are used for washing off almost everything from clothing to floors and even your sensitive skin,
First and foremost you will have to mix two spoons of baking soda and one tablespoon of white vinegar to make a paste out of it.
Then once you are done with the first step wash off your hands with lukewarm water.
If still the stain has not been removed then apply more of the mixture and clean it for the second time if more is necessary and only if the stain has not gone off.
This option seems very appealing and very simple to use as it is a homemade natural cure to the problem. This is as natural as you like and no human-made products are required for it.
If the vinegar or baking soda is not working then you can try hydrogen peroxide.
Shaving Cream
Shaving cream as you know is one of the most available products available in every household. So this is one of the easiest and most convenient ways to remove stains from your skin.
First and foremost you will have to apply a small portion of shaving cream to your hands and then do rub your hands well against each other.
Do wash your hands with lukewarm water it is recommended.
If you find that there's some stain left on your hands then do apply the shaving cream again and repeat the same process.
There's nothing as much that shaving cream cannot do.
Once you are done with the process and you are done with applying the shaving cream and you have removed the food dye strains from the surface of your skin, you will have to spray a few blobs on your chrome taps.
After a few moments wipe off until you get a shiny clean fixture.
Okay, the stains are still there, don't you worry we got you covered.
You can even use shaving cream as a pre-stain remover to get a good look from your makeup or stubborn makeup or even wipe off stains from your clothes.
As you might know, shaving cream is known as the swiss army knife of the cleaning world.
Hand Sanitizer
Hand sanitizer is one of the most efficient ways on how you can remove your stains off your skin. Follow these steps to remove food coloring off your hands –
First and foremost wash off your Strain with lukewarm water and also with a soap.
Give it Some time and good leather to remove as much as possible of the stain from your skin.
After that put a small drop of rubbing alcohol or hand sanitizer into a cotton ball and rub it over the strain all over again.
Remember if the stained area is near your face or in your near eyes then please it is advised to use in hand sanitizer instead of using rubbing alcohol.
Also if a small child has acquired Steel it is advised to use hand sanitizer instead of rubbing alcohol.
Keep rubbing over hand sanitizer on the strained area and then throw away the discolored Cotton ball once you get off the stain and then used in you want to remove the remaining Strain over again.
Then it is advised to rinse the stain with running lukewarm water and also with soap and then it is advised to check the strain which is the separate or not in case the train has not been disappeared completely then it is advised to repeat the above-mentioned process again and yeah definitely good to go about it.
Baby Oil
Remove food coloring from skin with Baby Oil follow these steps given below
Firstly wash off the strain on your skin with lukewarm water and soap.
Then drop a few drops of Baby Oil on a cotton ball that is cleaned and then rub over the Cotton ball on the stained area for a few seconds.
Once you have left enough then it is advised to discard the Cotton ball which we used previously and then use a new one to rabbit all over again if the steam has not been removed yet.
The strain which you have got on your hands with running water and also with soap and then check if the train has disappeared or not enough in case the state have not been disappeared then repeat the process mentioned above.
Conclusion
Here in the conclusion, I want to share with you some more suggestions on how to get food coloring from your skin. As you might be well aware of the fact that food coloring does stain your skin but the stain is not very severe.
It usually goes off within a few days on its own without you giving any effort in just a couple of days. Easiest you can do is you can get off your food coloring by simply washing off your skin with soap and water.
And remember scrubbing repetitively at your skin especially when you are using a scrub pad will create wonders for you for you getting rid of the food coloring stain, It may take a few washes but surely it will work wonders for you.
Remember if you want to avoid getting trapped in the web of food coloring stains on your skin in the future then you can definitely try baking with your gloves and by using long sleeves so that you can protect your hands.
You can use any kind of rubber gloves, latex, or disposable gloves when you are dealing with food coloring and you want to keep your hands safe from such stains. also, gloves that are tight are a close fit will definitely help you to prevent spills and prevent messes as one is less at a chance to bump into things with such tight-fitted gloves.
One more recommendation is that you can keep your food coloring containers closed whenever they are not in use. They are more likely to spill over and come in contact with your hands if they are kept open this way.
One more thing it is always advised to use an apron to help protect your clothes from the stains caused by food coloring as you might face more difficulty in removing stains from clothes than removing stains from skin. And you might be well aware that some stains color are stained more severely than other colors.
You want might guess that the black food coloring stains the most as you might know and which ones you leave behind stains that are very hard to get over . And also bike super water may work very very well for most of the food coloring stains and die but you might use and toothpaste baking soda vinegar or anything related things to get of the most severe stains on your skin.
One more thing I would like to recommend there is you don't Please panic if you get a little food coloring on your skin or on your close it happens from time to time and this was normal and you have to follow these simple methods to get rid of them and to make sure that it won't repeat itself even using these items you have around in your house as stain remover.